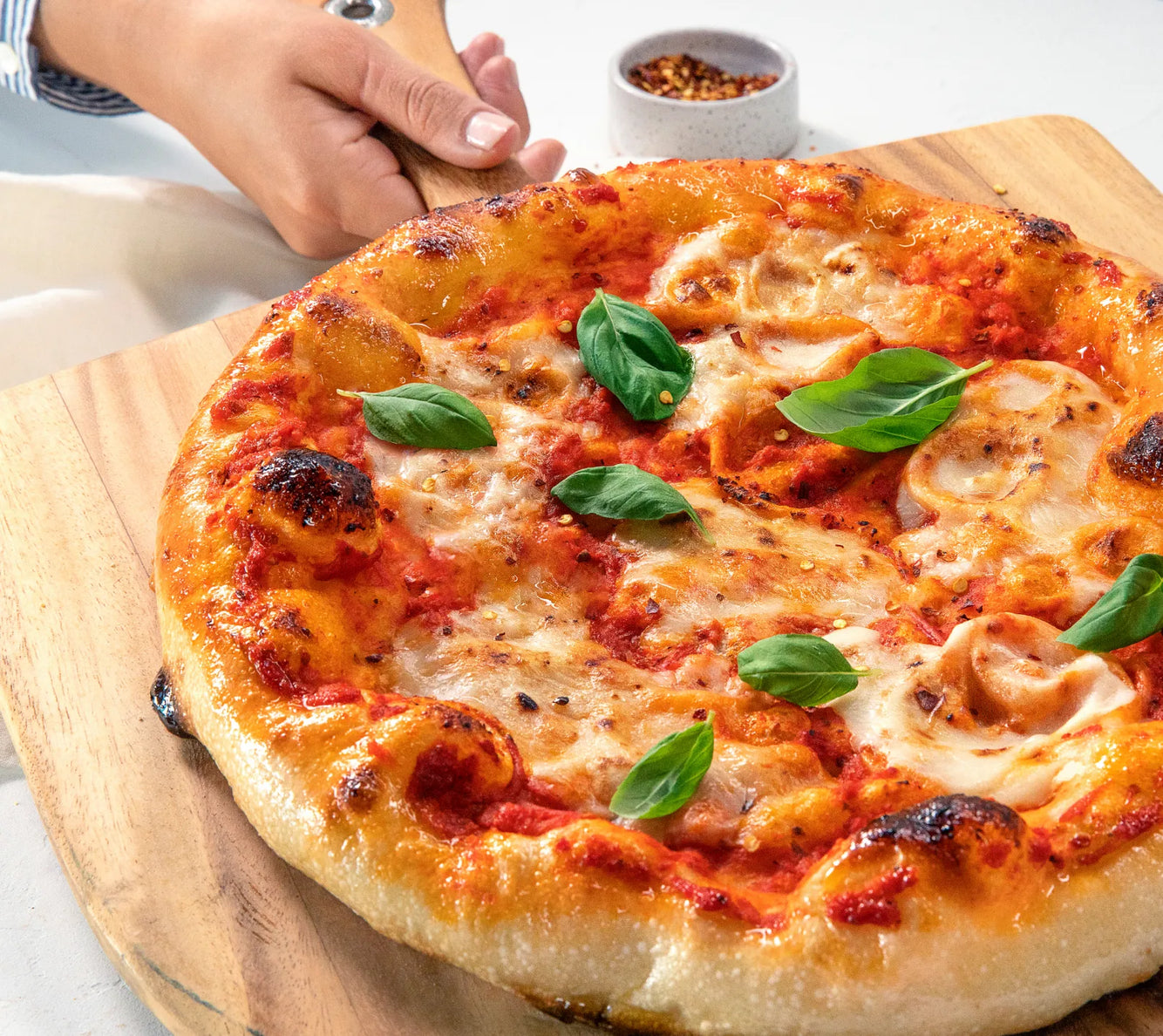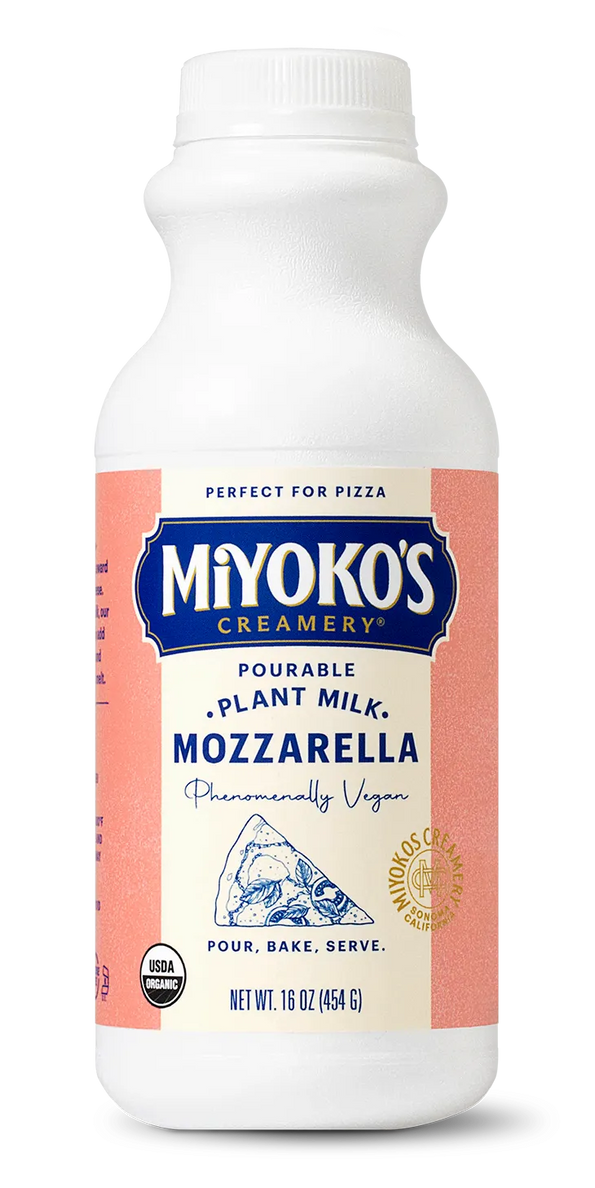 it's time for a Pizza night
Hickory Smoked
Crafting our Mozzarella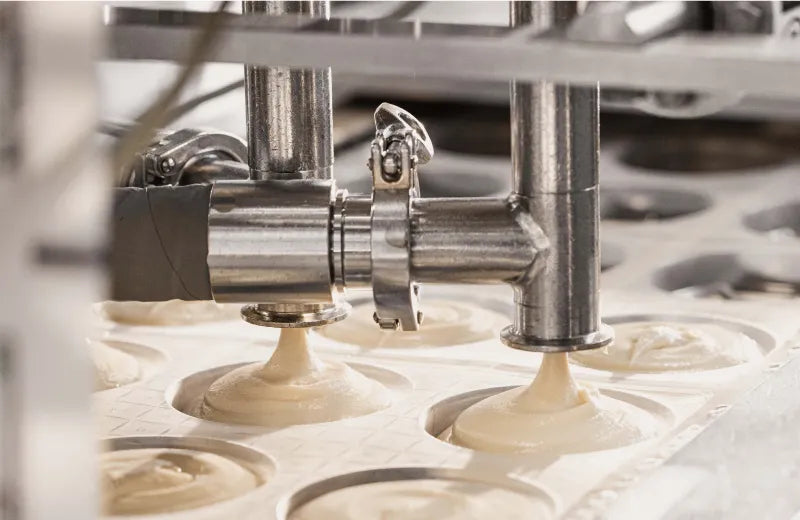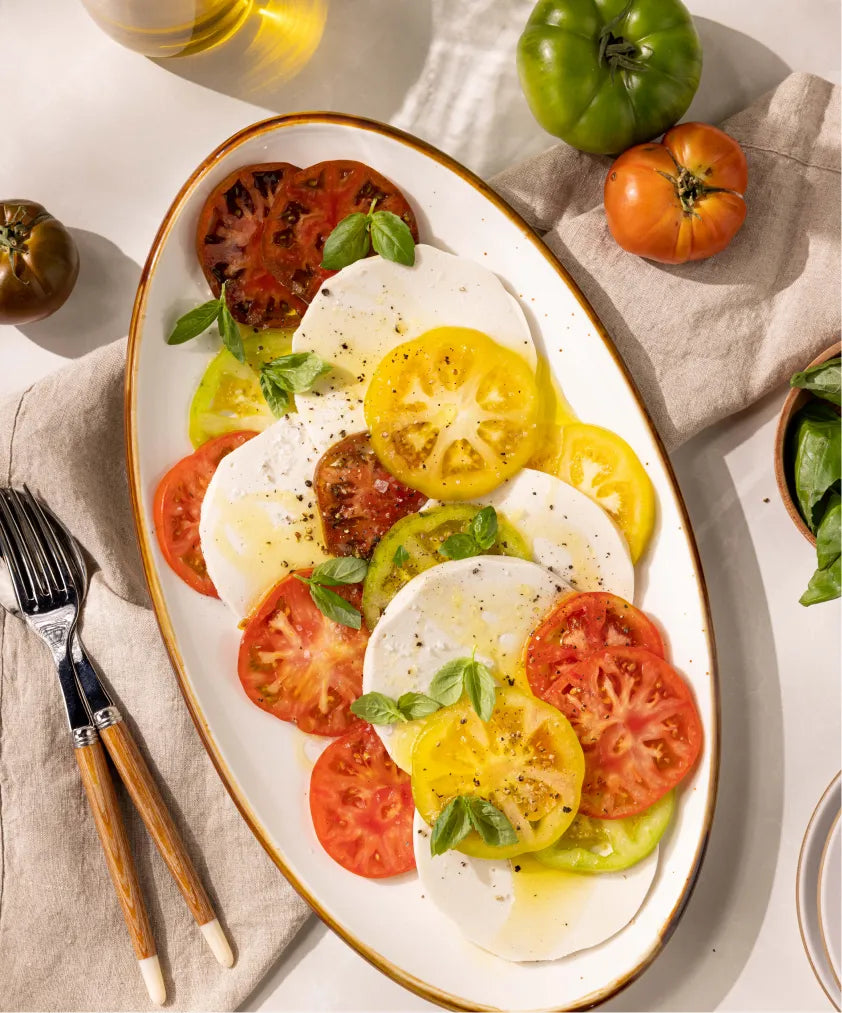 Perfect FOR
Ways to Enjoy Our:
Classic Mozzarella
Slicing
Lovely layers of sliced tomatoes and Miyoko's mozzarella topped with basil and oil, what more could you ask for?
Grilling
We highly recommend using our mozzarella in your next panini. Give that underused kitchen gadget some love.
Topping
Top your salads with our fresh mozzarella for a creamy, delicious bite!
Baking
For that classic mozzarella experience, you can't go wrong with a pizza!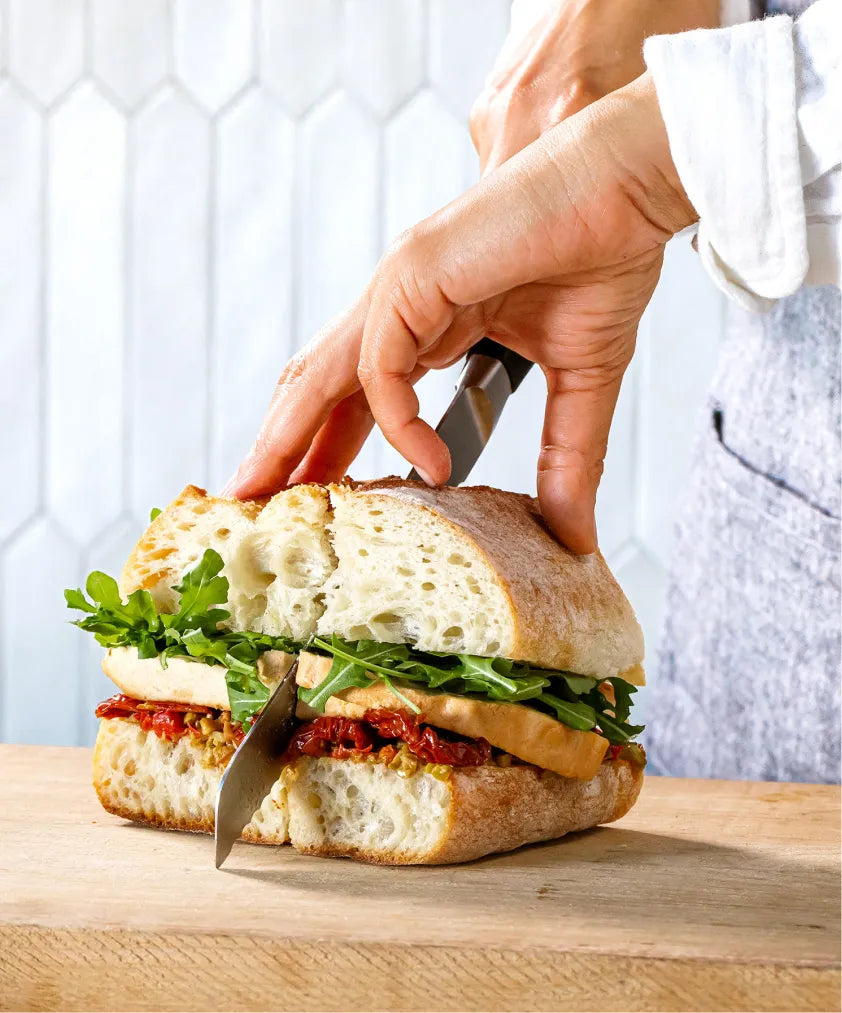 Perfect FOR
Ways to Enjoy Our:
Smoked Mozzarella
Slicing
Try our smoked mozzarella sliced thick on a sandwich. Thank us later.
Topping
Top your salads with our smoked mozzarella for a creamy, intensely flavorful bite!
Snacking
The perfect addition to your next appetizer or enjoy paired with some crostini!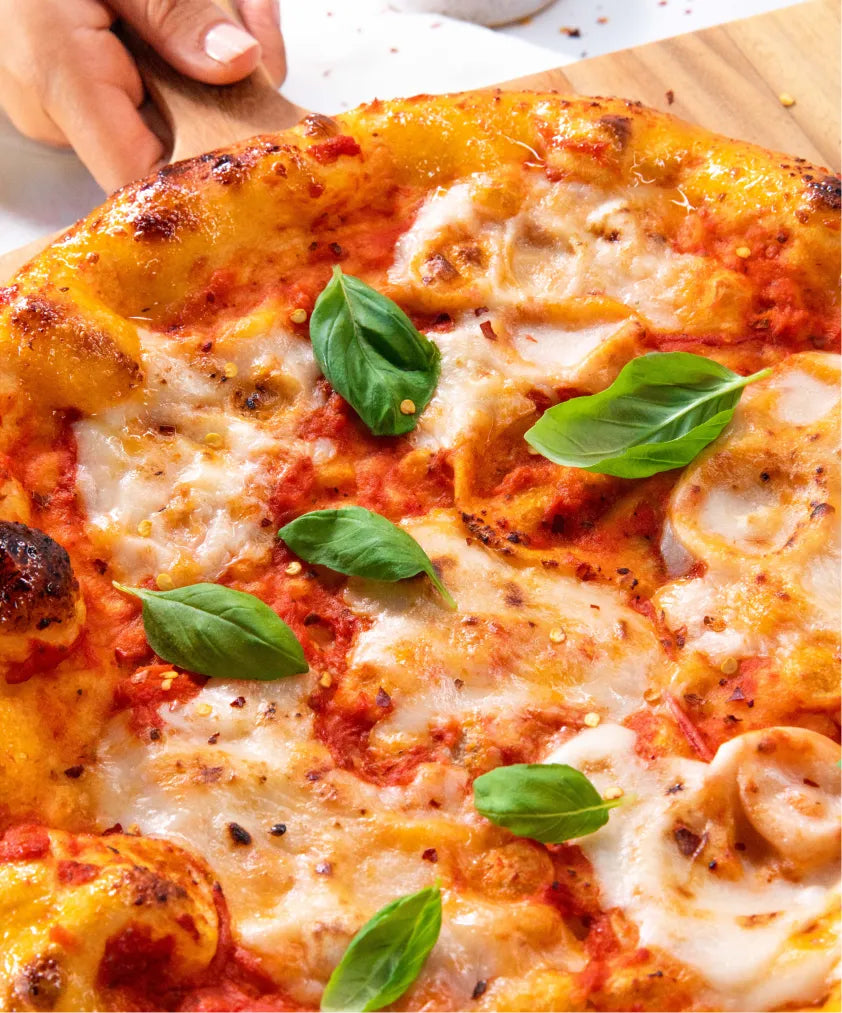 Perfect FOR
Ways to Enjoy Our:
Pourable Mozzarella
Pizza
Truly the secret to a melty cheese pizza. Just pour, bake, and enjoy!
Enchiladas
Bake some enchiladas topped with a perfect cheesy layer for a delicious dinner.
Pasta
Take your pasta to the next level by adding our mozzarella to your cheese sauce or pasta bake.
Gratin
A one-dish meal filled with veggies and cheesy goodness.
awards & accolades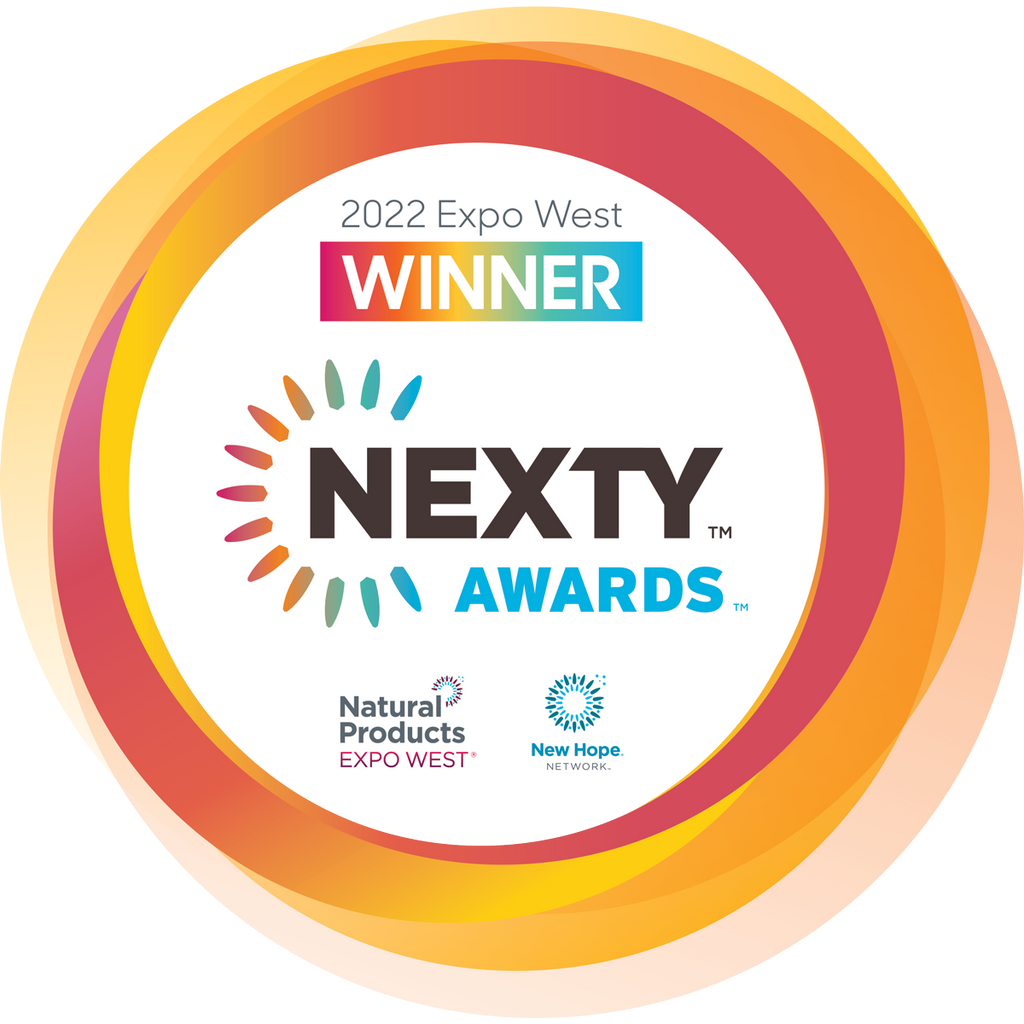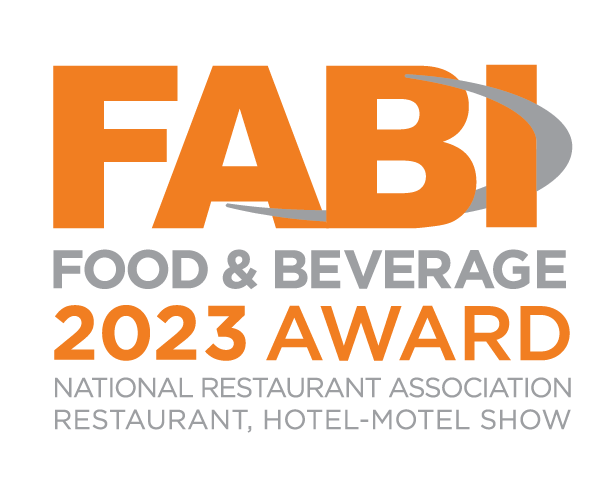 "This new liquid vegan cheese could change how you make pizza"
• Fast Company •
"This cashew milk-based mozzarella is pure magic."
• Goodhousekeeping •
"This pourable vegan mozzarella has revolutionized plant-based pizza"
• VegNews •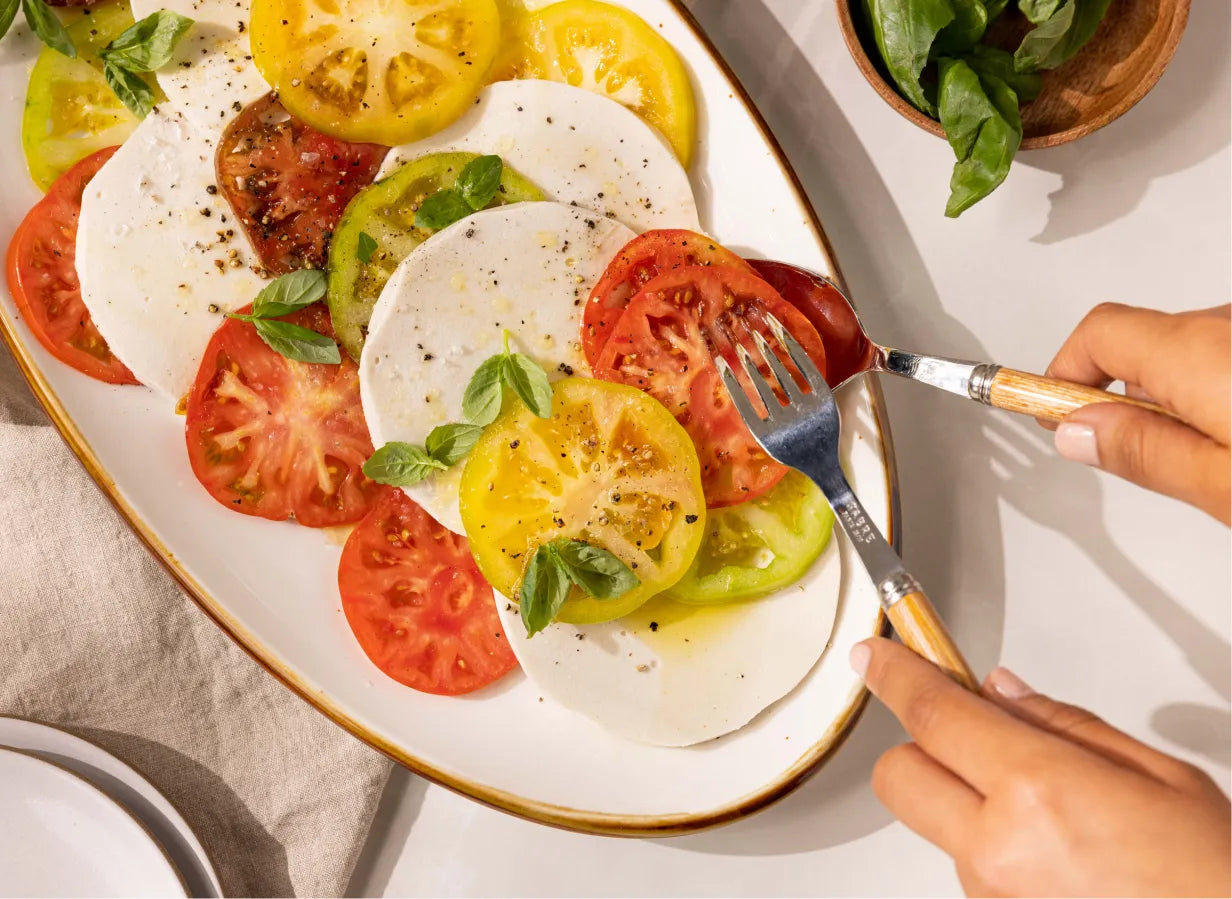 the ideal Appetizer