Crafted with Care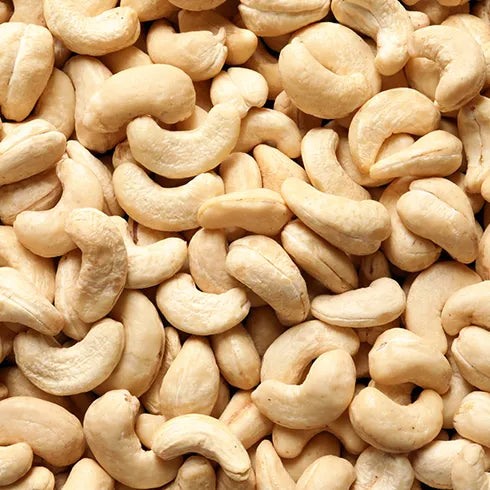 Love for allLiving Beings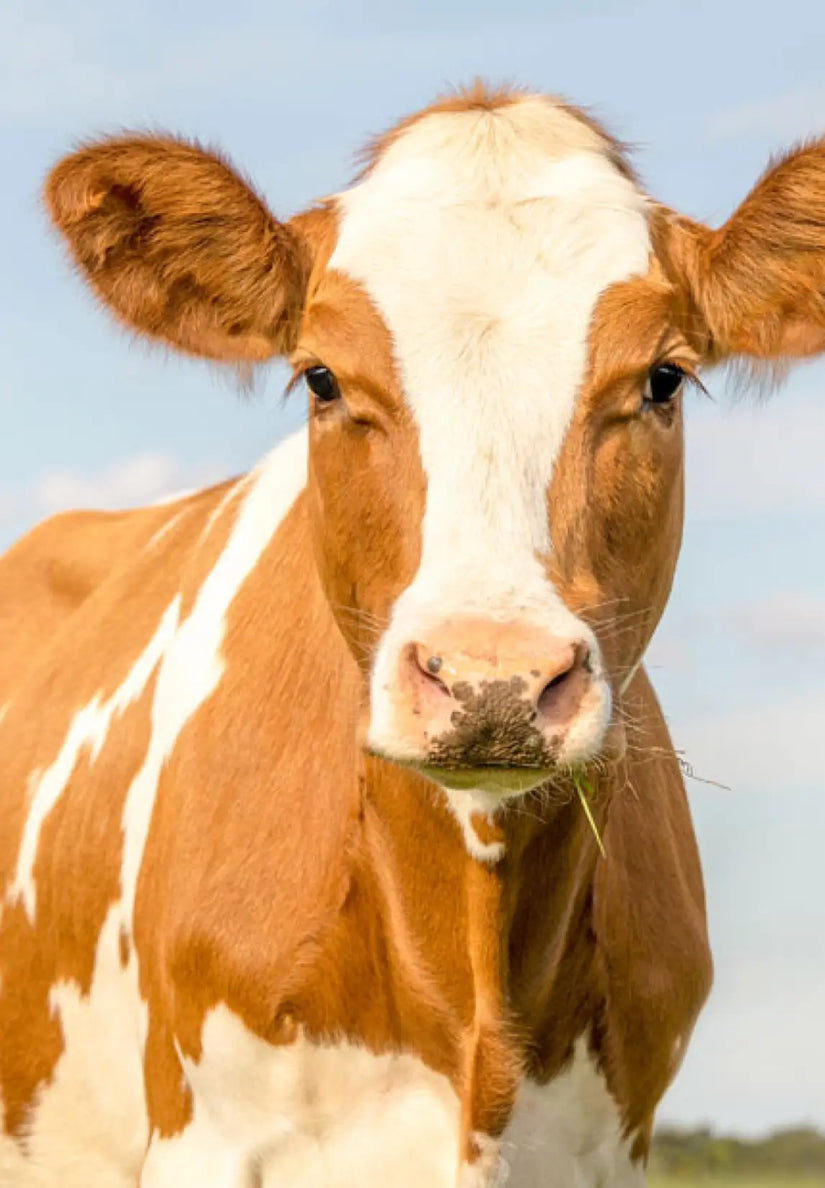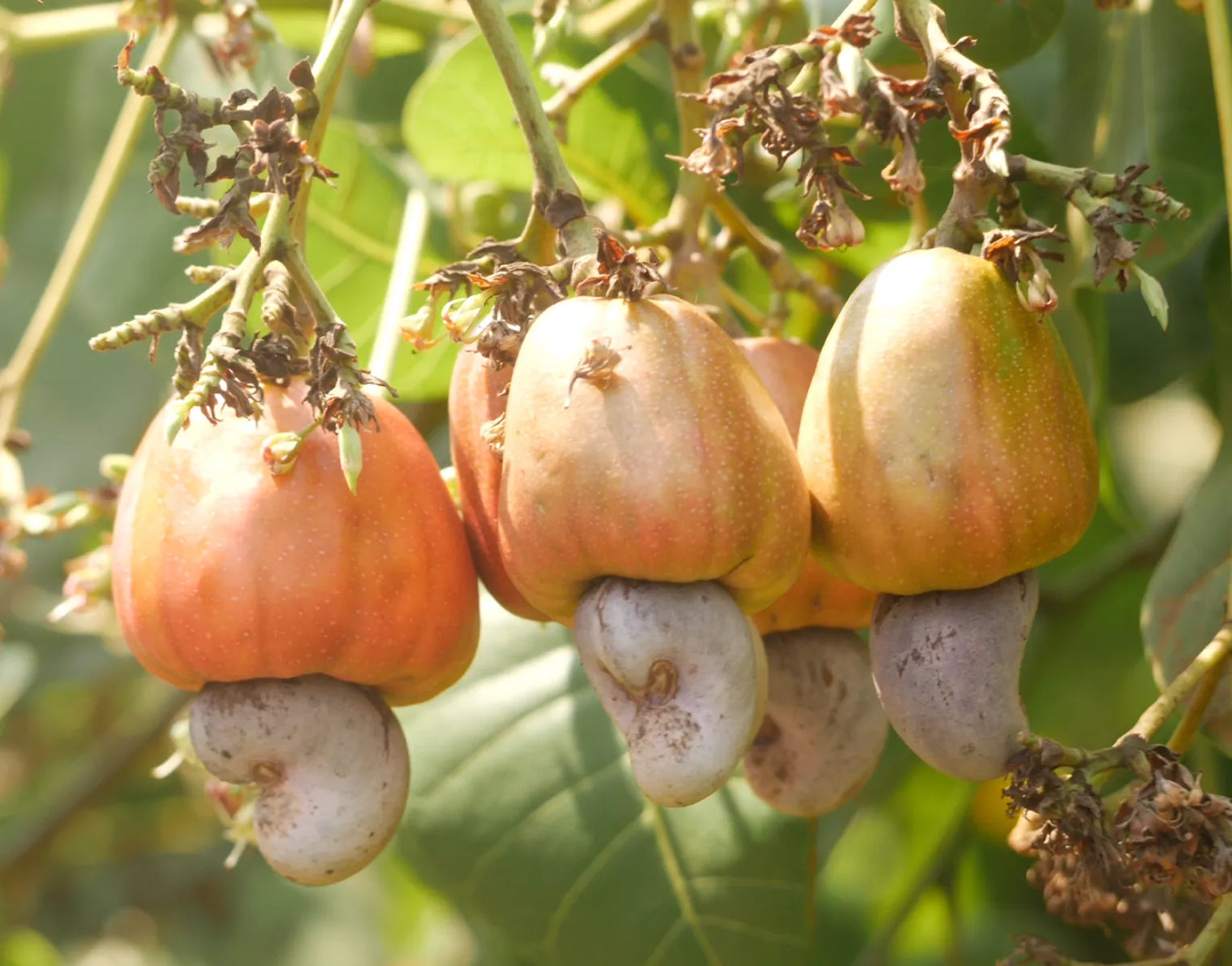 Business as a Force for Good
From Miyoko's home kitchen, to yours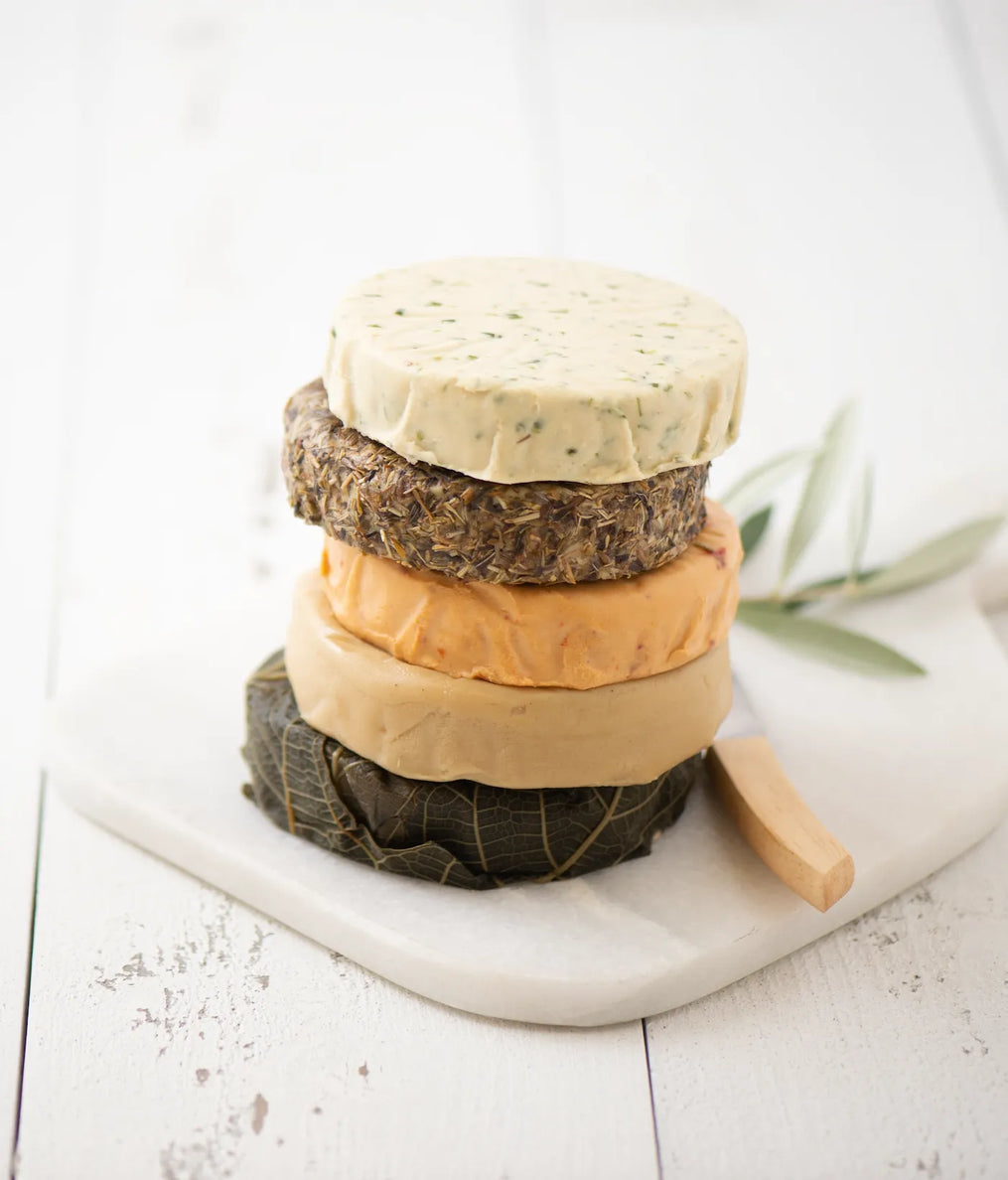 1990's
Our founder Miyoko Schinner develops the first artisan cheeses by traditionally culturing & aging plant milk.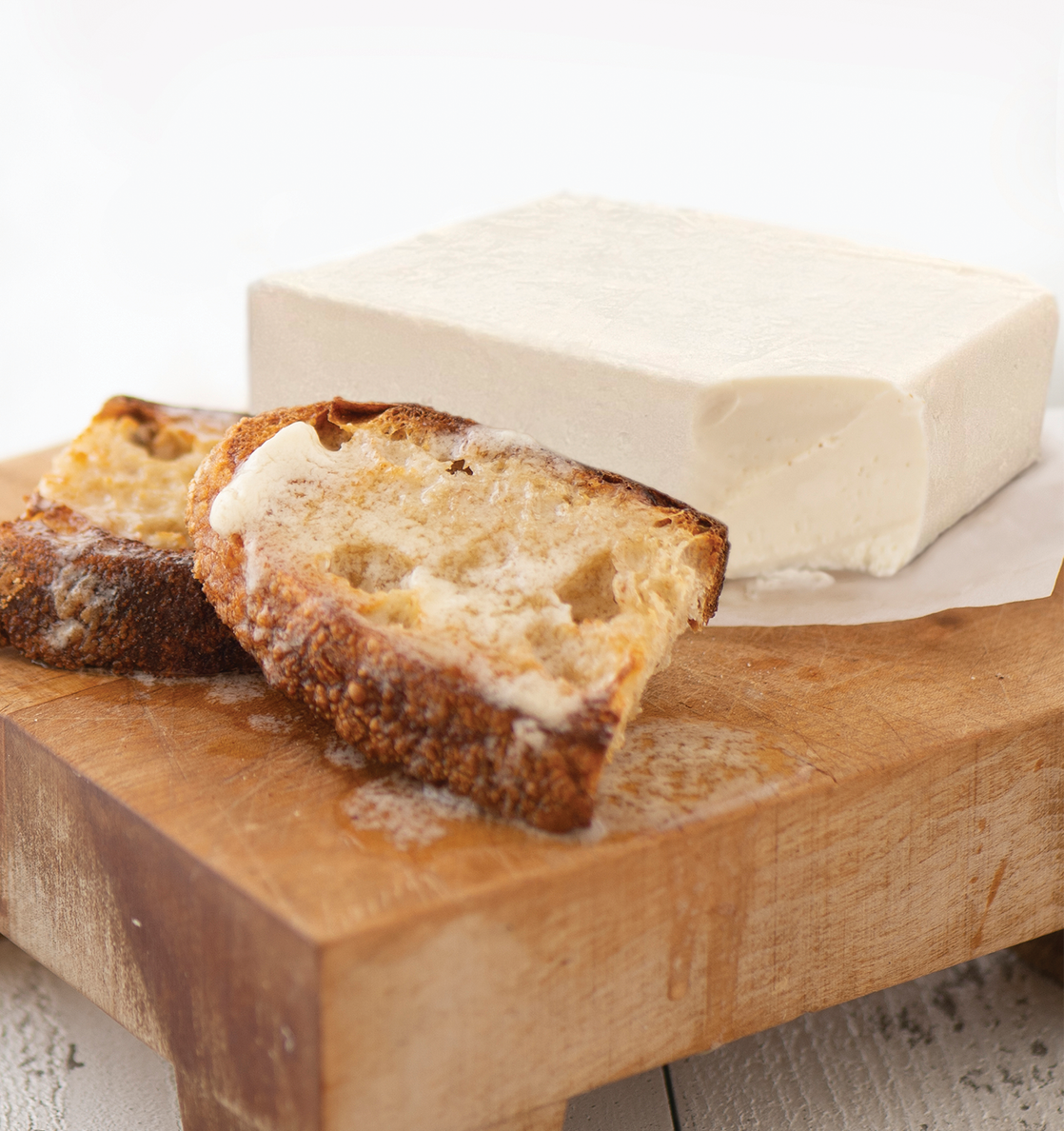 2014
Miyoko Schinner establishes "Miyoko's Kitchen" out of her home kitchen with only four employees.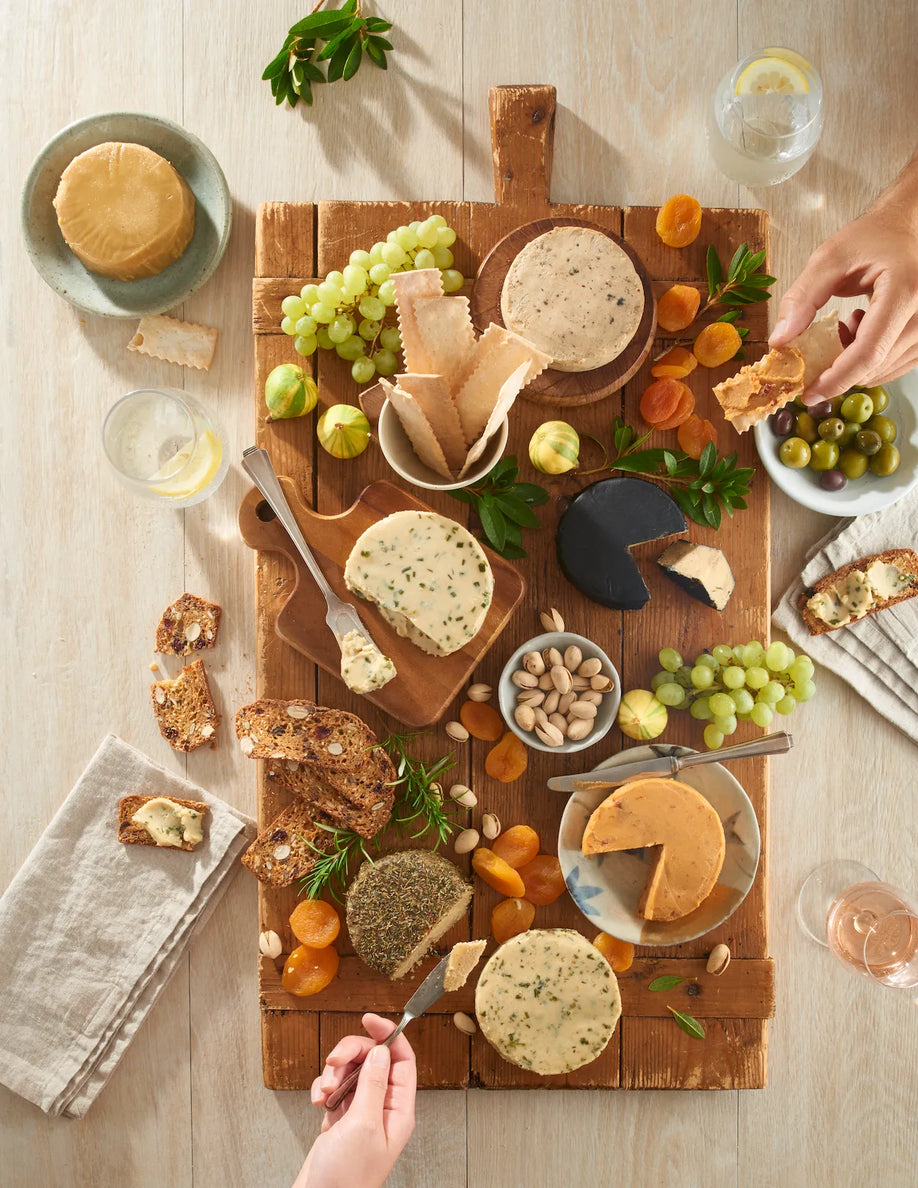 2014
The Miyoko's team moves to a small production facility in Fairfax and begins selling artisan vegan cheese wheels online in September 2014.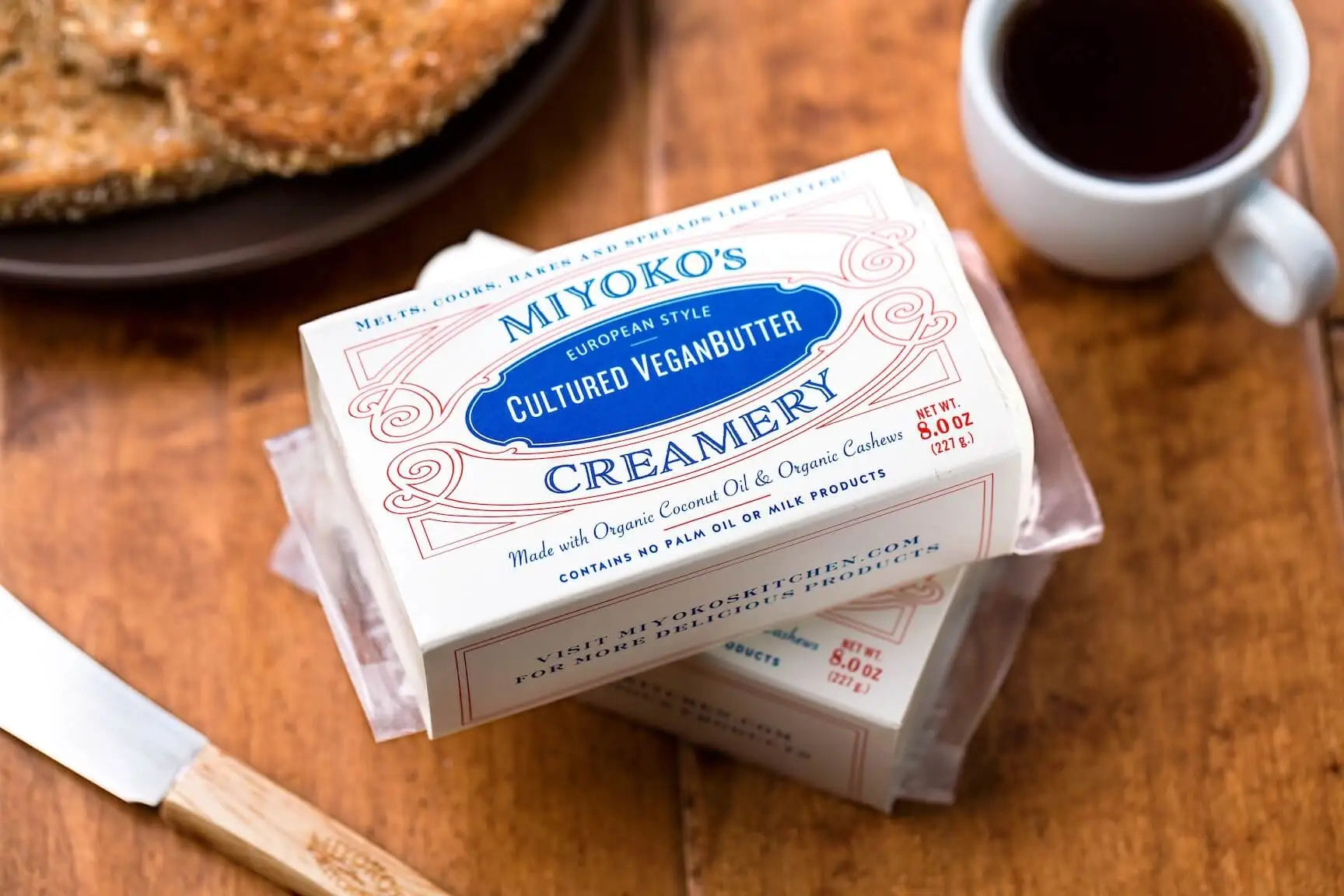 2016
Miyoko's launches the world's first organic European-Style cultured butter from plant milks.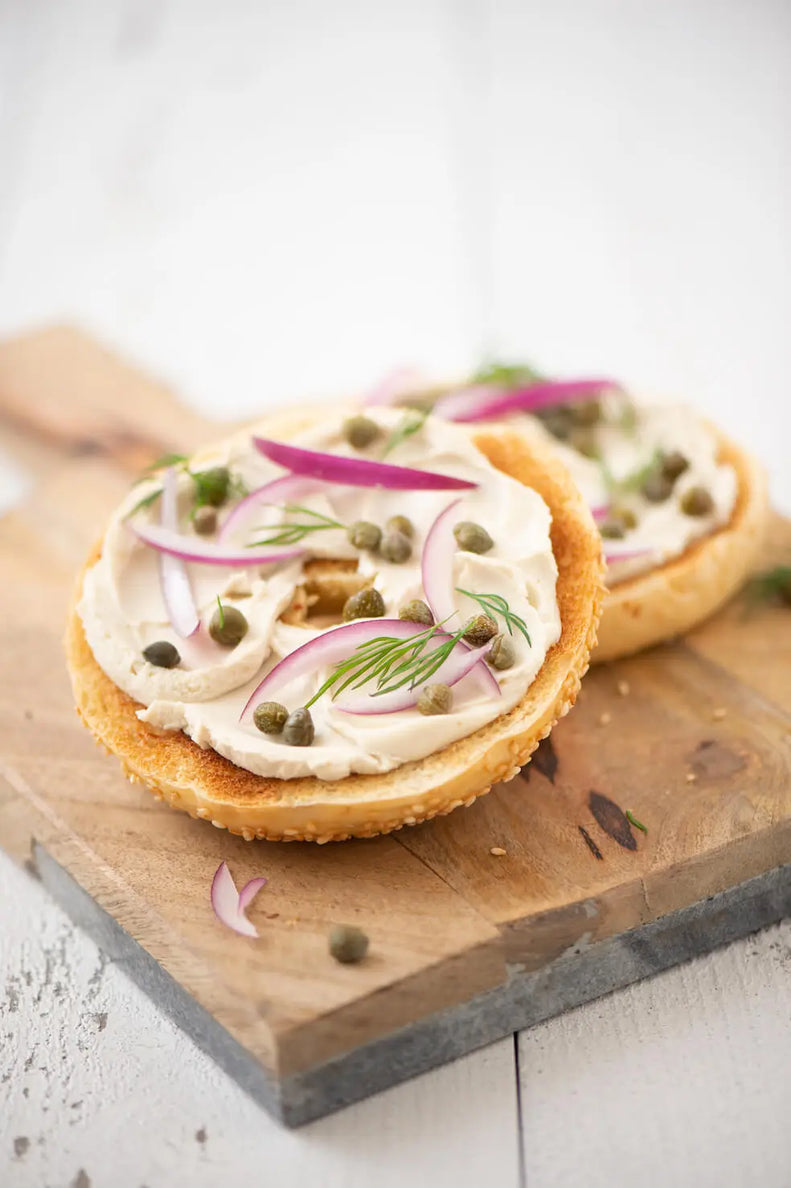 2017
Miyoko's announces the launch of its Plain Cream Cheese, with other flavors soon to follow.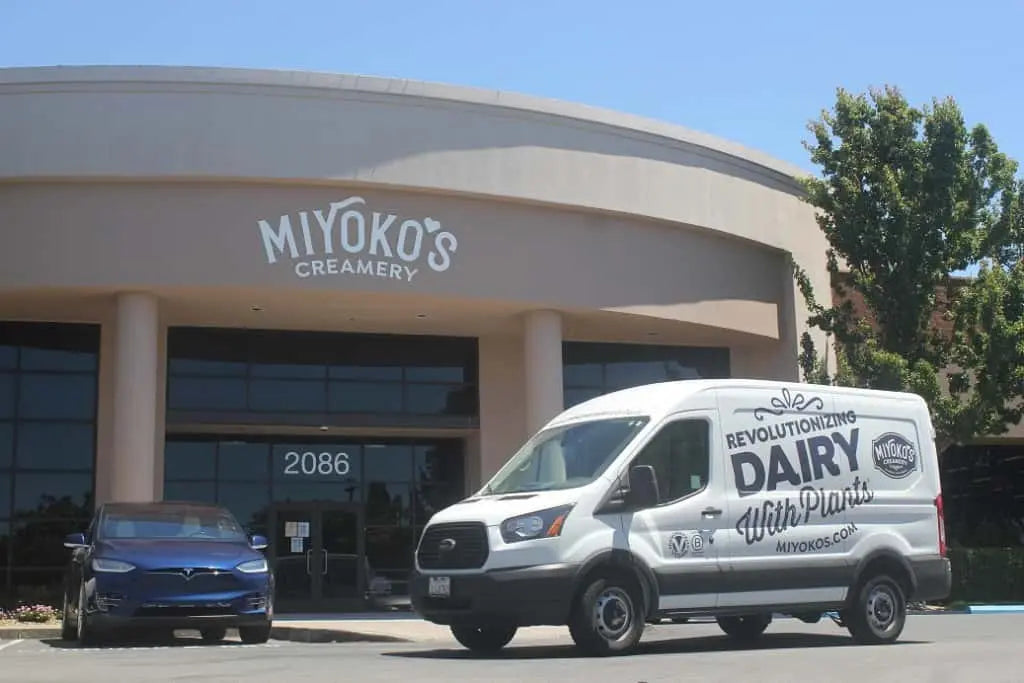 2018
Miyoko's Creamery expands to a new facility in Petaluma to keep up with rising demand– increasing its production capacity by 30-fold.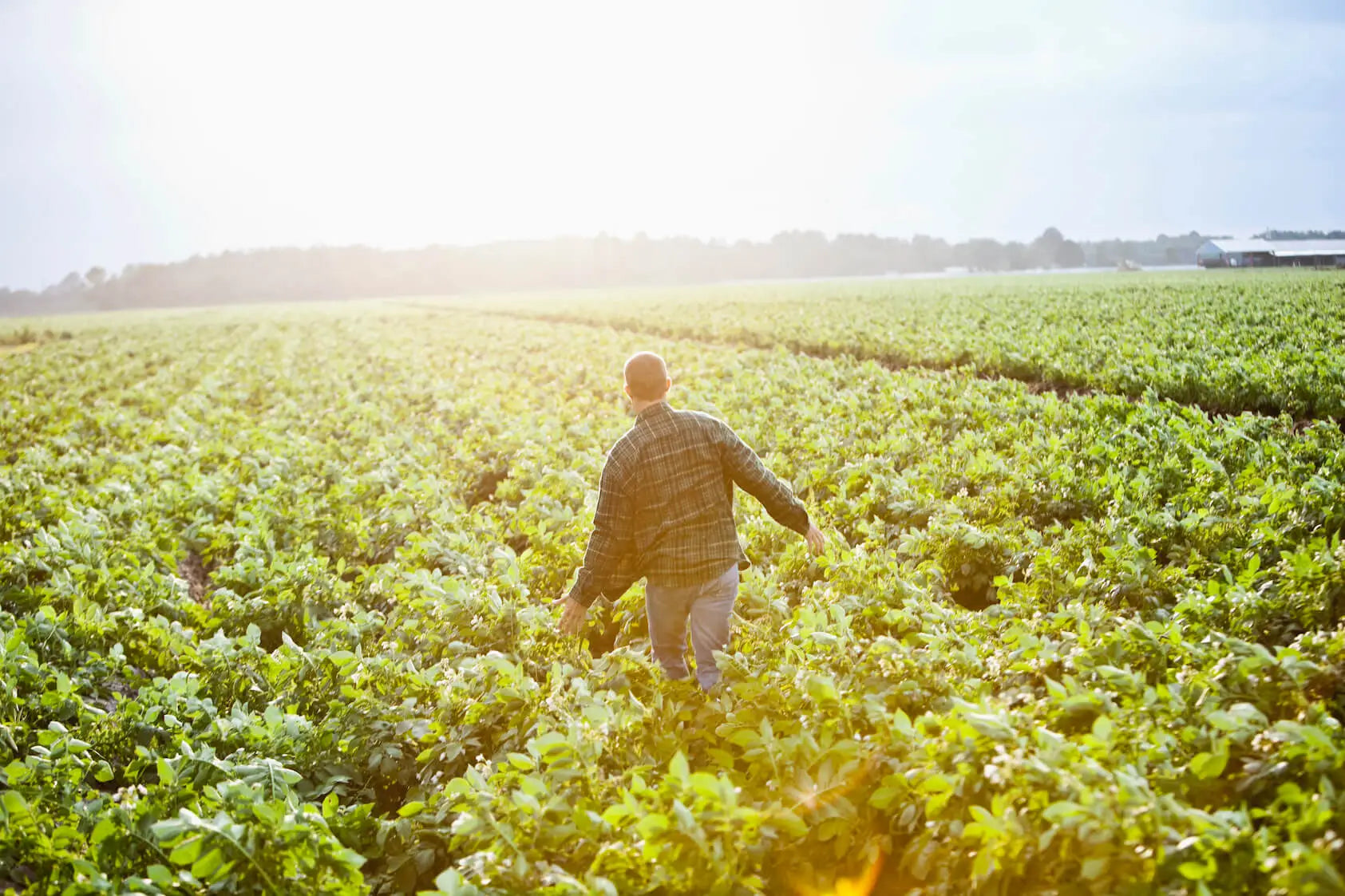 2019
Miyoko's announces our Dairy Farm Transition Program. A program that partners with animal dairy farms to help them transition to growing regenerative specialty crops and become integrated into Miyoko's supply chain.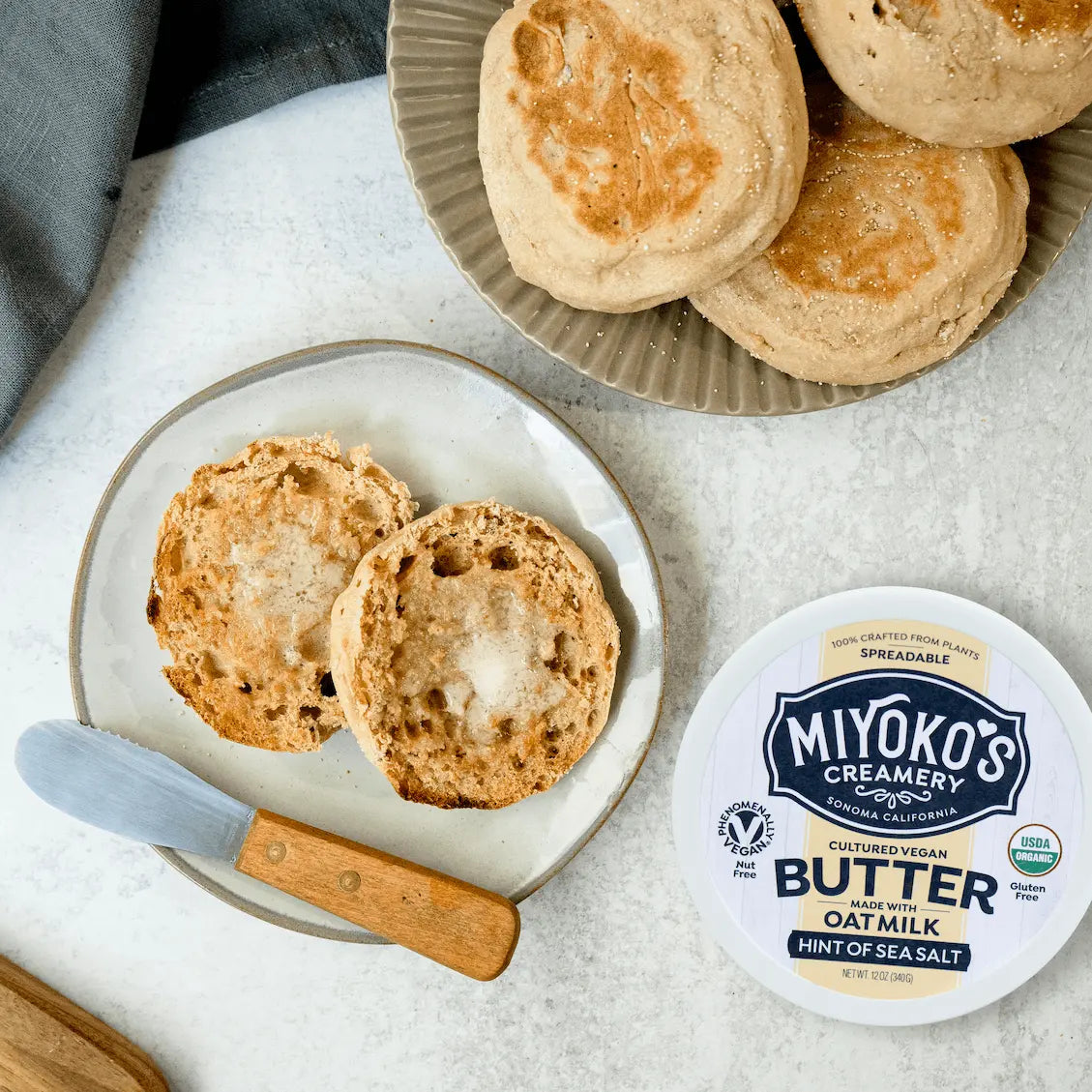 2019
Miyoko's announces their new, allergen-friendly line of Oat Milk Butters.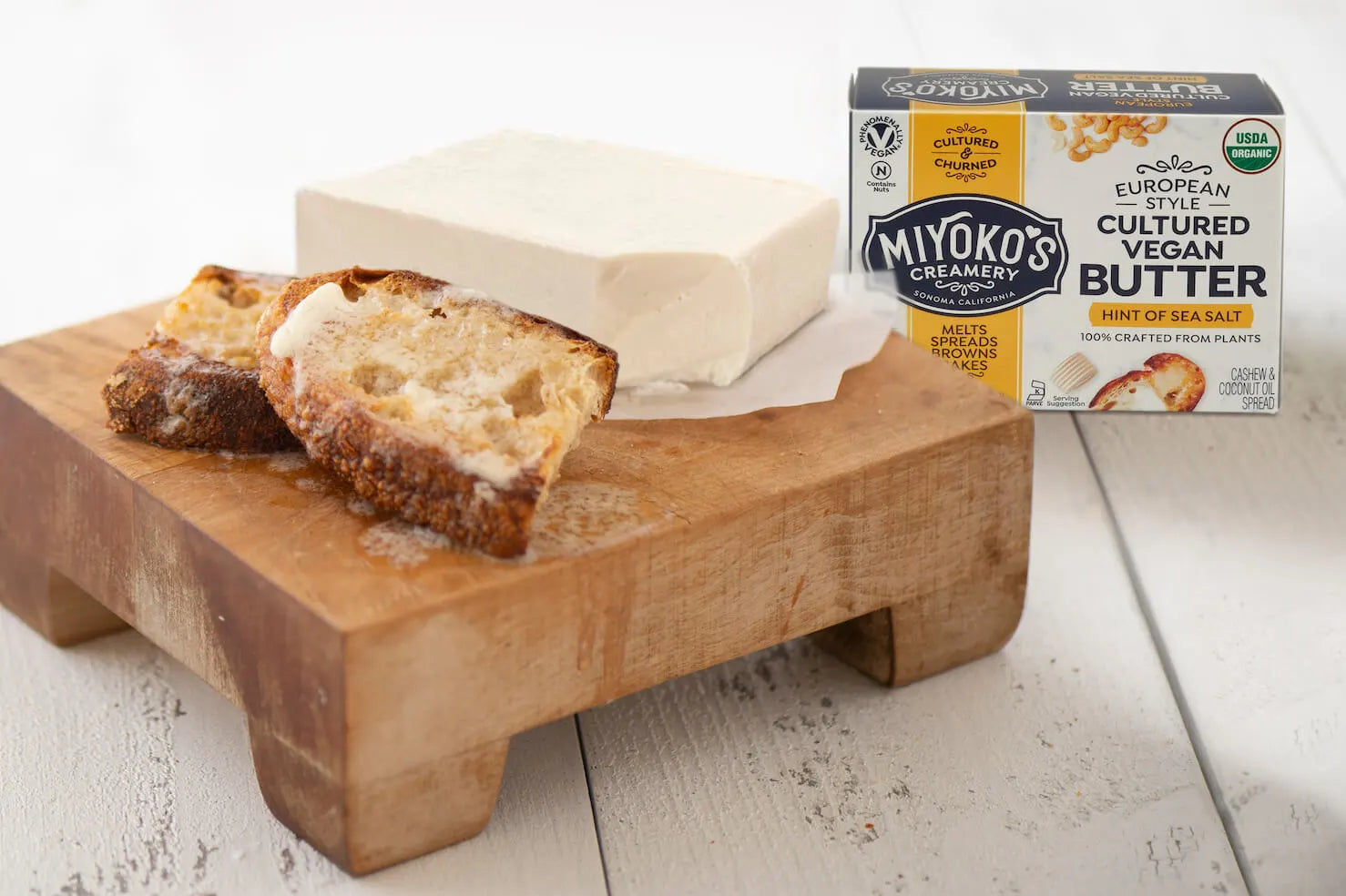 2020
In February 2020, we sued the state of California (CDFA) for the right to use the word "Butter" and WON in August 2021!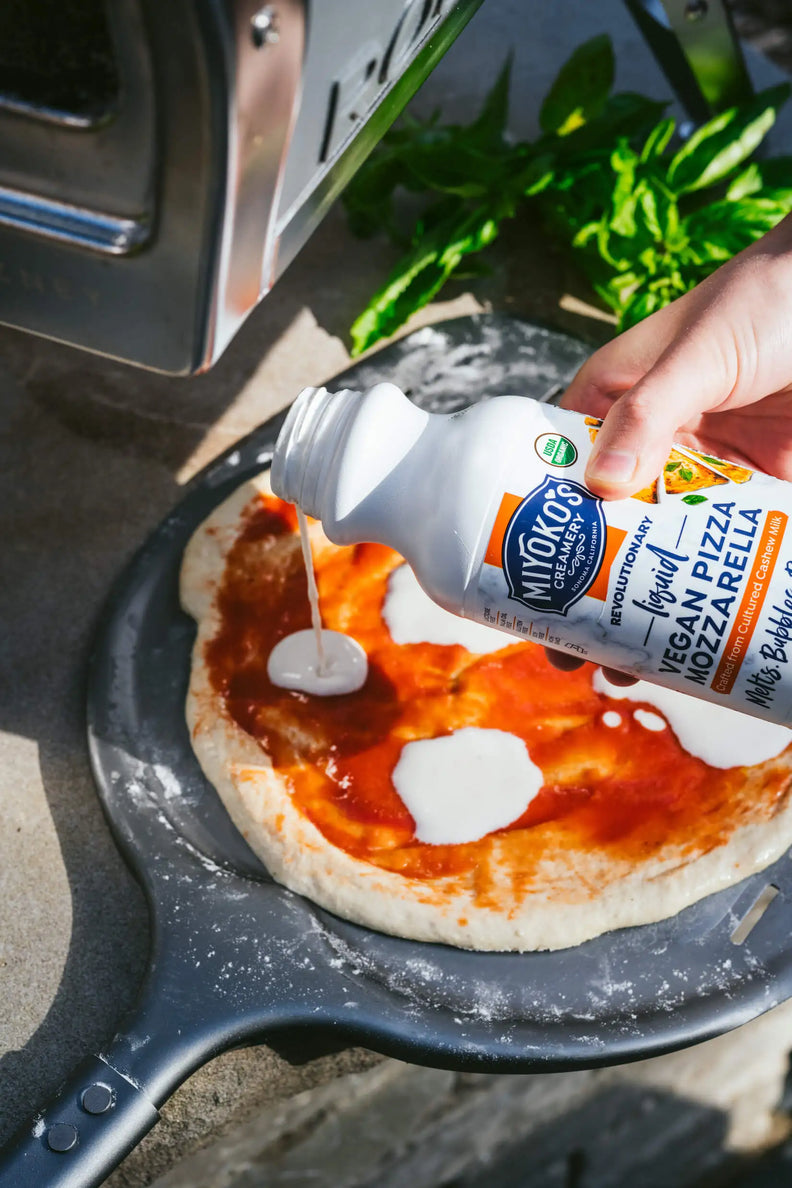 2021
Miyoko's announces the very first vegan "pourable mozzarella" crafted for pizzas and embarks on a food truck tour through the US pizza belt to share this new product with pizza lovers.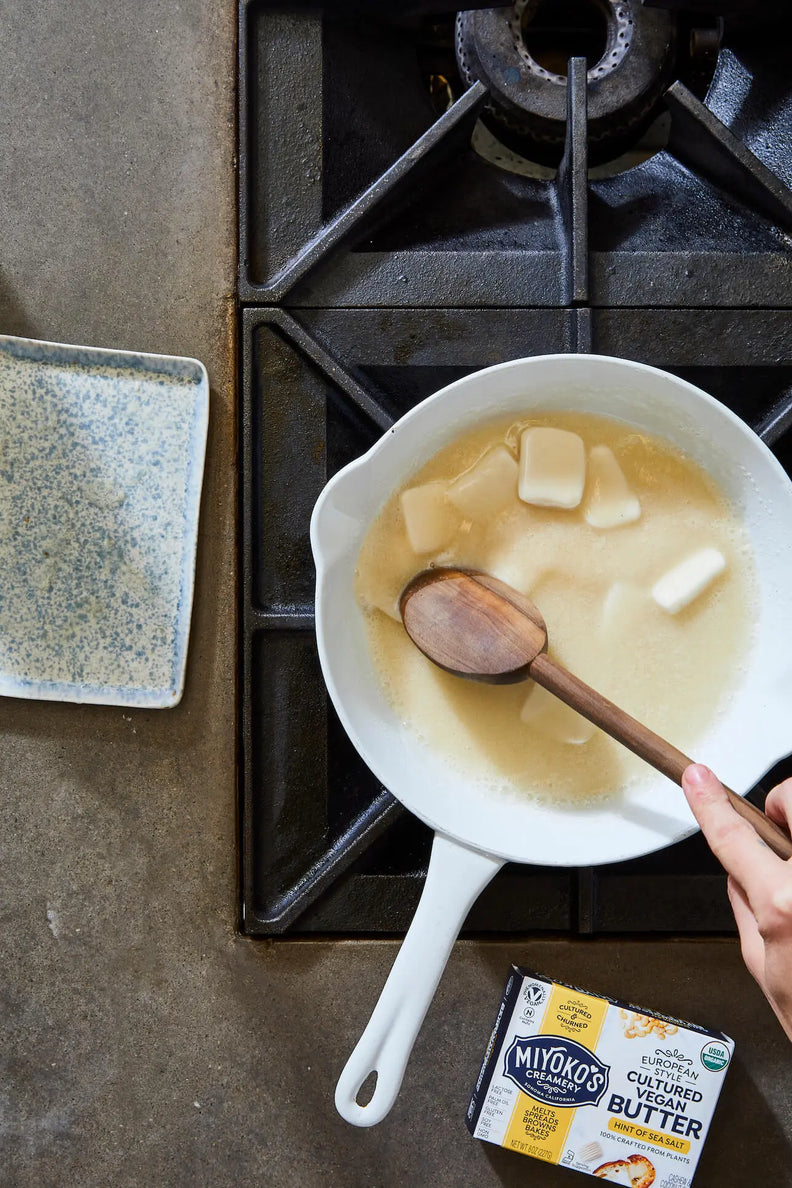 2021
Miyoko's Creamery launches the "Vegan Butter Channel," the world's first vegan butter cooking channel on YouTube.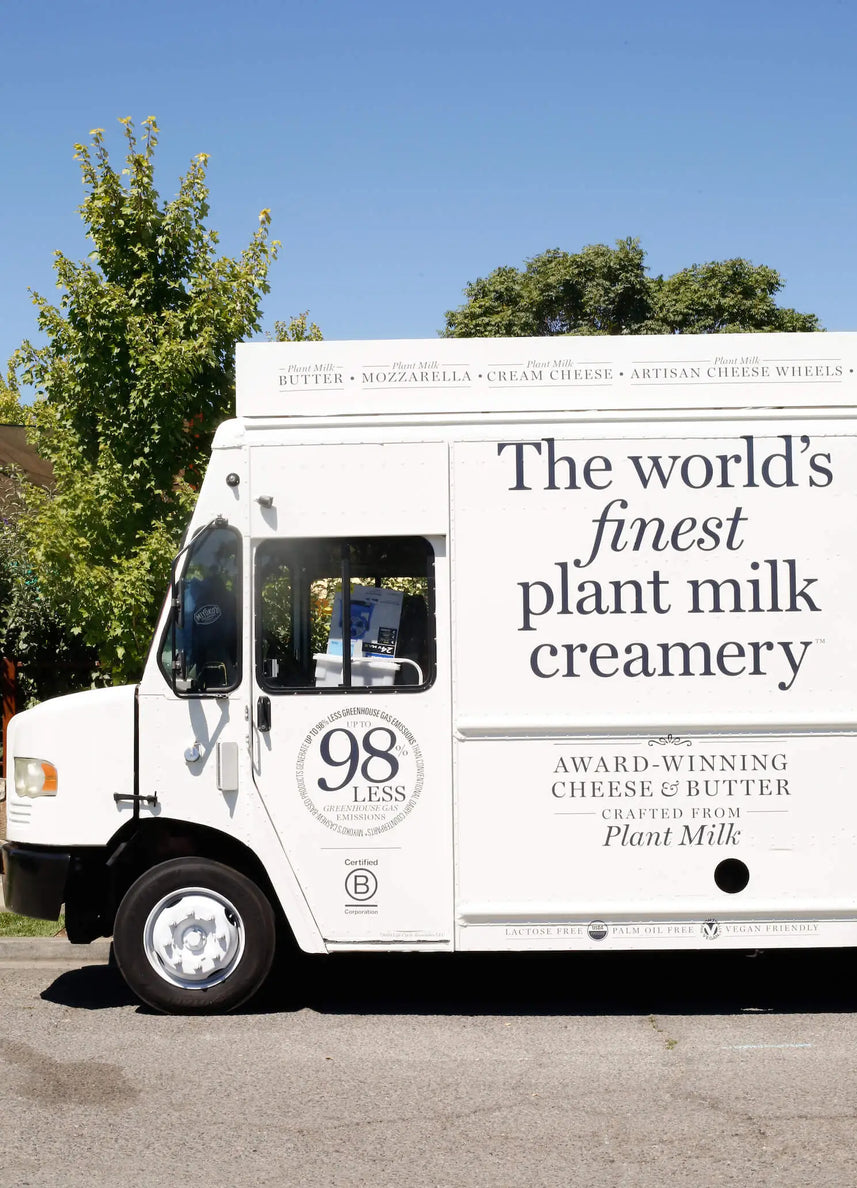 2022
Miyoko's Creamery launches the Foodie Truck Tour, offering a one-of-a-kind tasting experience showcasing award-winning plant milk cheese & butter, making stops from Northern California to Texas.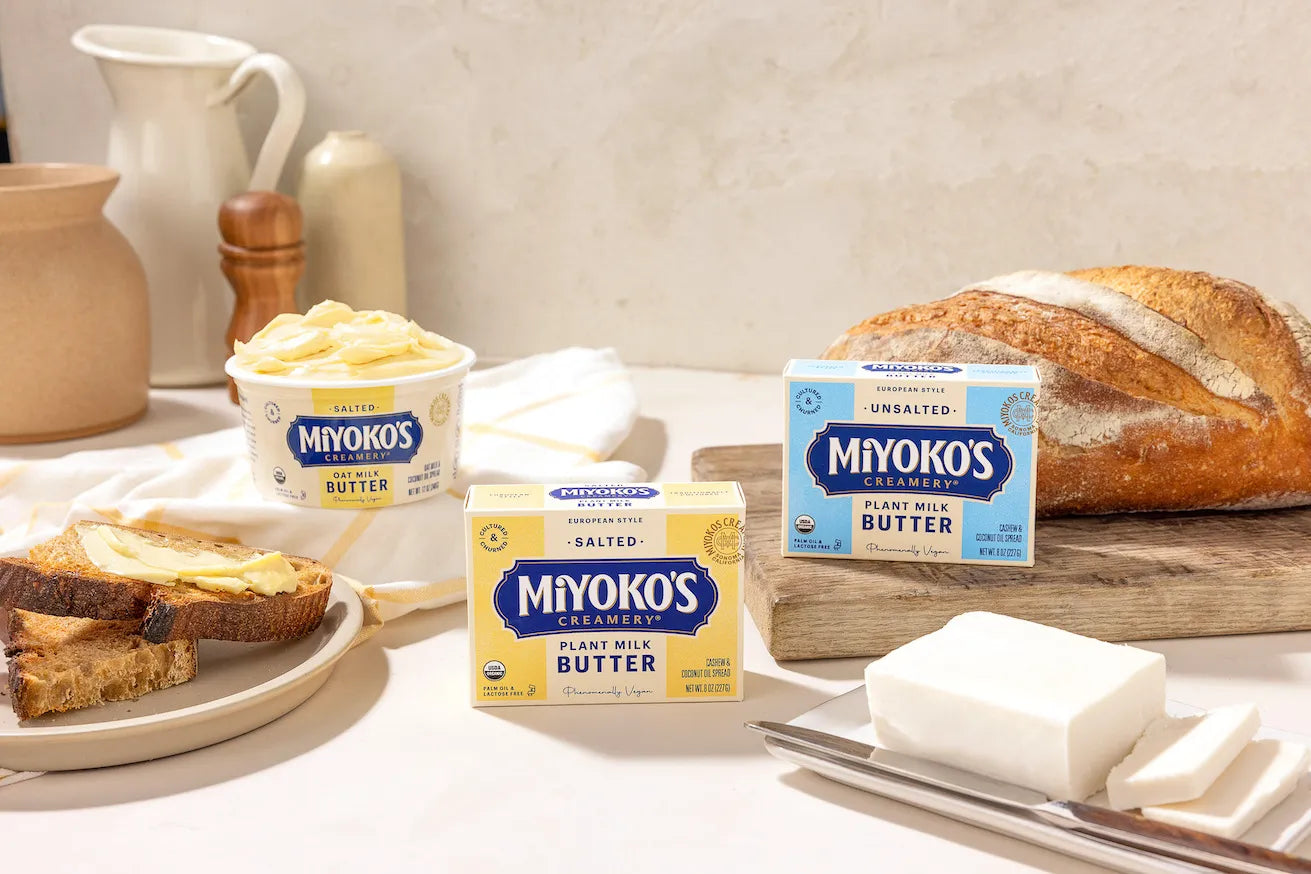 2023
Miyoko's Creamery refreshes its look and vibe– with new packaging and website!